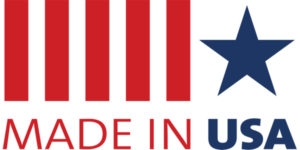 What does it really mean to meet or exceed your hydraulic fabricating needs?
Delivering safe … easy to use … powerful … accurate … high quality … long-lasting machines – at a price that makes sense to you.
Matching Your Needs With Affordable Prices
You don't want to overspend for a machine … or spend money on equipment that doesn't match your needs
We won't let that happen.
At Iroquois Ironworker, we want to make sure that you get the right machine for the right job. Whether it's for a small custom shop, or a production-line in a large facility, we have the machine for you. Our machines are not only accurate and reliable, but also simple and easy-to-use. And we sell manufacturer-direct so there's no middle-man mark-ups.
Just like you, we're serious about value.
Workhorses That Won't Quit
Reviews from a Wide Range of Customers
Government Agencies

Small to Mid-sized businesses

Corporate sized businesses
Farms

Schools & Technical Training

Hobbyist & more
"We have had great service from you folks and the brake we purchased has
performed better than we expected. We are going to need more equipment in
the future and you can rest assured Iroquois will get the first call."
"Hello, I bought a new SPP20/50 ironworker in April 2018. I have a small home
hobby shop. What I do is mostly hot rods/race car fabrication. I also have a
dyna torch plasma table. The ironworker is a great addition to the shop. Would
buy again equipment from Iroquois as need arrives. It was great to buy
American manufacturing, PLUS a great machine."
"We have really enjoyed and appreciated the simplicity of the Iroquois
Ironworker we have purchased. The four-way bottom die has been a real bonus
with its ease of die profile changing. In an educational environment durability
and ease of operation are two of the most important items when selecting a
work platform and your ironworker provides those for us. Thanks for your
product."
"The machine has been great as well as the customer service. It gets used
almost every day for shearing metal. The only thing I have had problems with
is the stripper for the punch seem quite bulky for the machine and gets in the
way quite a bit. Other than that I am very happy with the ironworker and its
attachments."
"We purchased an Iroquois 48/100 press brake. This machine is a beast. It
easily brakes anything we have tried from 3/16 mild steel to ¾ high carbon
plate. We have used it on multiple projects and it performs flawlessly every
time. Thank you, Iroquois, for building an affordable and reliable piece of
equipment. This is by far the best purchase we have ever made."
"I haven't had much time on the press yet. For the bends I completed,
everything went very well. The control is very user-friendly and easy
to understand. As far as the order process for the press everything
went very smoothly. Overall I am very satisfied.
Get an Instant Price Quote! Call Today!Your projects are completed Faster, Easier, and more accurately with powerful Iroquois hydraulic equipment Since 2003